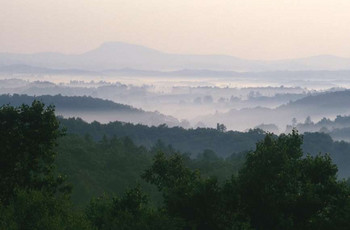 Blue Ridge Legal Services is the nonprofit legal aid society providing free civil legal assistance to low-income residents of the Shenandoah Valley and Roanoke Valley of Virginia.
Use the menu above to locate information about Blue Ridge Legal Services.
We've heard reports from other parts of the country that legal aid clients have been scammed – being instructed by what appears to be their local legal aid program to mail funds to a post office box as payment to the legal aid for its services. Don't fall for this! Legal aid programs NEVER charge our clients for our services. We provide free legal assistance to low-income individuals – we do not charge our clients!
---
---
---
"Equal justice under law is not merely a caption on the facade of the Supreme Court building, it is perhaps the most inspiring ideal of our society. It is one of the ends for which our entire legal system exists…it is fundamental that justice should be the same, in substance and availability, without regard to economic status." – Lewis Powell, Jr., U.S. Supreme Court Justice